NO LIMITZ
PAINTBALL STORE
---
No Limitz Paintball
is
CLOSING
July 5th, 2010
Everything in the store is on sale!
Store Fixtures are all on sale as well!
Come in quick to avoid missing the best deals!
---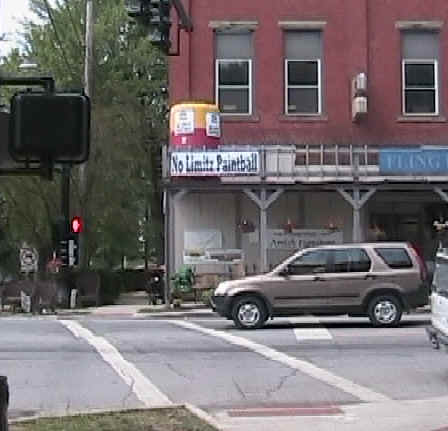 Look for this building! Park on the Square!
Walk around to the side entrance!
---
Our store is located on the outside corner of the Downtown Sunbury Square, in Sunbury, Ohio.
We're closer than you think. We're only minutes away from Westerville, New Albany, Johnstown, Alexandria, Delaware, Croton, Mt. Gilead, and more! Look us up on map quest to see just how close we are!
14 N. Columbus Street
Sunbury, OH 43074
740-965-9300
We are located on the second floor, above Fling Hardware.
Enter through the side entrance next to the bright green handrail.