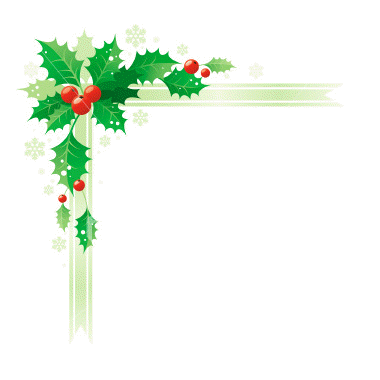 No Limitz Paintball
Christmas Sales
Valid 12/18/07 – 12/24/07
We will be OPEN CHRISTMAS EVE from 9:00am – 2:00pm
No Limitz Paintball will be closed Christmas day.


Get started playing paintball with a new player's package for only $69.99! Package includes a Viewloader Lancer, 9 oz tank, 200 round hopper and a mask!
This package is a great way to introduce friends and family to our sport!


Get $126 in Coupons!
Buy ANY GUN NEW OR USED from No Limitz Paintball
And you will receive a coupon sheet valued at over $126 to use at No Limitz Paintball over the next year on all your paintball needs.
Paintball Ornament!

Custom made Christmas tree ornaments with real paintballs inside.

$4.99

$5.00 OFF

All No Limitz Apparel

Is now available for $5.00 off

Hoodies, Hats, Headbands & T-Shirts!

$2 OFF

No Limitz Posters

NOW $0.99 each

$16.00 OFF

Smart Parts ION Body Kits

Reg. 40.99

NOW $ 24.99

$25 OFF

Smart Parts ION's (Black)

reg. $199.99

now $174.99

$40 OFF

Colored Smart Parts Ion's

(comes stock with a body kit)

reg. $224.99

NOW $184.99

FREE PAINT

Get 200 Free Paintballs

With the purchase of (TWO) 500ct bags of WREK Elite

$20 OFF

Tippmann Model 98 Custom and Custom Pro (Black)

(After rebate)

Custom for $119.99

Custom Pro $139.99

$10 OFF

WREK Chest Protector

reg. $29.99

now $19.99

$5 OFF

WREK Jersey

(Black/Grey)

reg. $29.99

now $24.99

ON SALE

Assorted T-shirts

Most T-Shirts are $5.00 OFF!

$2 OFF

VL Evolution II

Z-Board

reg. $22.99

now $20.99

SAVE!!

2K4 Intimidator Frenzy Board

now $39.99

$12.00 OFF

Buy a Pure Energy 68ci 3000psi fiber HPA tank for $164.99 and

Buy a cover
for $5.99!

(reg.17.99)

$1.00 OFF

Any CO2 tank cover

with purchase of any CO2 tank

Save $2.00 or more!

Buy any barrel for any paintball gun

Get 50% off any squeegee in stock.
Save $70.00!
Special Smart Parts Ion Complete Upgrade Kit
Get a Warrior Razor Body Kit, Warrior Custom Grip Frame, Upgraded Trigger, Laser Eye Vision System, SL Bolt, Swivel QEV and a Clamping Feedneck.
(reg. $220.00)
All this for ONLY $149.99!!
*limited supply available
Special Stocking Stuffers
Smart Parts Assorted Ball cap Style Hats

Only $9.99!

Smart Parts
2006 World Championship DVD
Only $9.99!

Virtue T-Shirts

(Reg. $14.99!)

Only $12.99!
We have Airsoft Pellets and Green Gas Available!
www.NoLimitzPaintball.com
*All deals and prices not valid with any other offers. Prices are subject to change without notice. No Rainchecks, prices good on instock merchandise only.
**You are receiving this e-mail because you signed up for the NLPB e-mail list. If you do not wish to receive it please reply with the words "Remove Me" in the subject line.