Updates On Ryan Hewitt's Health
2006
Ryan Hewitt has made basically a full recovery. He is back home now and living a normal life again. The person who hit him still has never been caught. We want to thank everyone who helped make the assistance we gave them possible. And all the prayer that went out to him, it really did make a difference!
---
Late September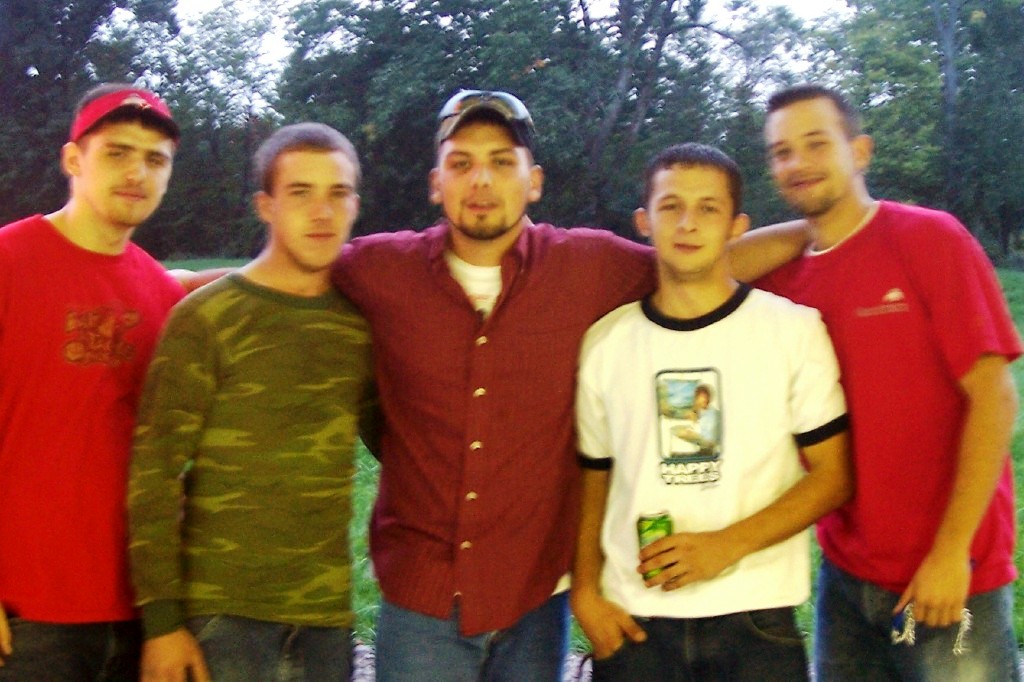 This is a recent picture of Ryan (Center) and his buddies (l-r, Josh, Shawn, Chris, Derek). I am unsure of the exact date Late September 2005.
8-12/13-05
I am unsure of the exact day, but Ryan is now at home! He will still be having rehab etc. But he is obviously on the path to recovery! Everyone that helped us out at the IAO should be so proud, his health really did an about-face shortly thereafter! He even had a get together with a few friends at his house Saturday the 13th. We will continue to post some updates as time passes, and hopefully I can get a message from him and his family posted on here.
8-5-05
Ryan was moved to OSU hospital to start rehab!
8-4-05
Derek visited with Ryan last night. All but his stomach tube have been removed. He's sitting up, he's recognizing his friends and he's able to carry on small conversations. Derek said he forgets things easily but his motor skills are returning. He can snap his fingers and he can definitely snap at his nurse if he doesn't like something.
Derek said he got a headache from smiling so much last night because it was just so good to see him moving forward with his recovery. Derek also said his face and eyes were still swollen and that he knows there was some kind of an accident but he really has no memory yet of what happened to him. Derek really didn't know how much longer they thought he'd have to stay in the hospital but the nurse mentioned he should be starting physical therapy soon.